What To Do In Vegas?
---
Las Vegas is a city that never sleeps. And so there is always something to do in the capital of the game.
Difficult is boring effect in Sin City, so many activities and outings offered in the city are numerous. In addition to strolling on the Strip, enjoying the hotel pool and robbing the hundreds of shops in the city, here's a selection of 50 things to see and do in Las Vegas.
Free
Welcome to Fabulous Las Vegas Sign : take a picture of yourself in front of the famous sign welcoming you to the city of all excesses.
Located at 5200 Las Vegas Boulevard, opposite the Bali Hai Golf Club.
Luxor elevators: take a ride to the Luxor to test the elevators that go up and down obliquely.
Fountains of Bellagio: do not miss this absolutely magic show sounds and lights, which takes place in front of the Bellagio casino.
This show is visible from the sidewalk of the Strip. It presents, on a musical background, a dance of more than 1200 streams of water, some projecting the water to more than 140 meters high!
This attraction is a classic Las Vegas and can not be missed …
Botanical Gardens of Bellagio: enjoy a moment of calm in a beautiful green setting, surrounded by thousands of flowers, waterfalls, water jets … and a butterfly greenhouse.
This huge 1300 m² indoor garden is open every day, 24 hours a day.
Miracle Miles Shop: This huge shopping arcade behind Planet Hollywood is home to hundreds of shops. Do not miss the reenactment of a storm in the heart of the mall (every half hour from Friday to Sunday).
Lucky Cat: If you plan to play Las Vegas cash games, and most importantly to win, then go visit Lucky Cat, a huge cat 3 meters high, located at the Cosmopolitan. Tighten his leg, and he will bring you luck, according to the Japanese tradition …
Open every day, from 16h to 23h.
Fall of Atlantis : This show of animated statues, with sounds and lights, takes place at Caesars Palace Forum Shops, every day from 11am to 11pm (midnight Friday and Saturday).
Wildlife Habitat at Flamingo: Located in Flamingo, these gardens are well known and visited. The lush flora is home to exotic birds, including Chilean flamingos, ducks, fish and turtles. All animals are very well cared for and frolic on islands surrounded by streams and waterfalls.
Open every day, from 8h to 20h.
Mirage Volcano: Are you a little cold in the "hottest" city in the United States? So go every night in front of the Mirage to experience the eruption of a huge artificial volcano!
The show is quite spectacular, with flames projected to nearly 4 meters in height.
Stroll through the streets of Venice : The reconstruction of the city of Venice, which is part of the Venitian hotel-casino, is certainly one of the most stunning places in Las Vegas.
It contains all the most famous monuments of the City of the Doges: the Rialto Bridge, the Tower of Campanile, Saint Mark's Square … Everything has been reproduced as faithfully as possible, the architects going as far as creating real canals, on which gondolas circulate.
The interior of the complex, and especially its shopping arcade, is to be seen too, always on the theme of Venice, with its false ceilings reproducing a beautiful blue sky.
Lake of Dreams: Located in front of the Wynn, this lake, with its waterfall 12 meters high and lush vegetation, is a real paradise.
Every 30 minutes, from dusk until midnight, a fascinating sound and light show takes place.
M & M'S World: If you love M & M's, this shop is for you. You will obviously find your favorite sweets, but also hundreds of products.
The shop is located north of the MGM Grand and is open daily from 9am to midnight.
Coca-Cola Store: This store is entirely devoted to the famous American cola brand. Tastings and products in shambles!
Fremont Street Experience: Located in old Las Vegas, this pedestrian street is covered with a giant screen over 400 meters, consisting of 12 million LEDs, broadcasting images and sounds at regular intervals from dusk.
Every hour, from 7pm to 1am, a Light and Sound Show, usually based on images and music by rock 'n' roll artists, is shown on this screen for about ten minutes.
Pinball Hall of Fame: If you like pinball machines, this is the place for you!
Access to this pinball museum is free and can admire more than 200 machines. And all are functional! Just insert a coin to play a game …
Less than 20 dollars
Between 20 and 50 dollars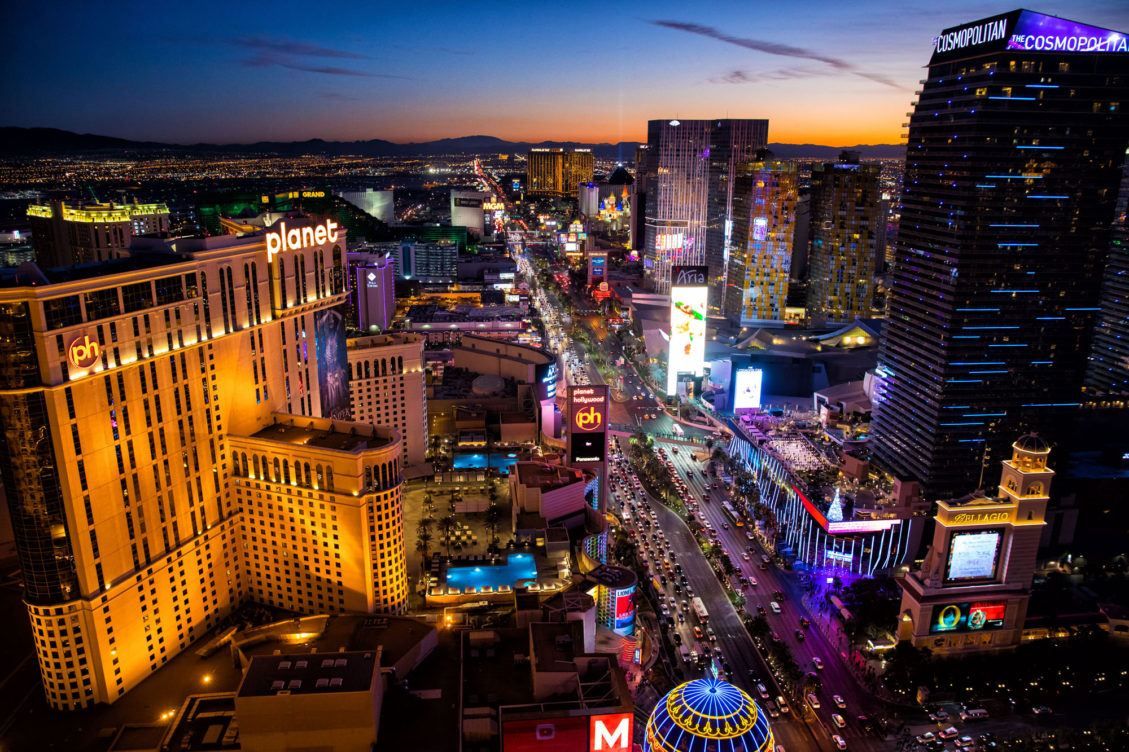 More than 50 dollars